Technology is transforming day by days so why not use cutting-edge technology to make your show stand more convincing? Modern technology integrated into your booth offer fantastic potential to make it stand out, interact widely, and increase interaction. Many event technology options are available to assist intelligent exhibitors in standing out from the competition with unique display stand designs & contemporary technologies.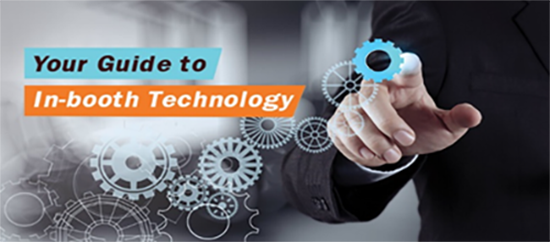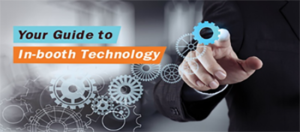 A number of technologies can help your business stand out from the competition while also enhancing the value of your booth.
Virtual walls :
Virtual walls are gaining popularity these days. Motion-sensing virtual walls will make the walls of your show interactive. Use LED and projector screens to give your visitors a digital canvas. Visitors can take notes, draw pictures, or play touch-screen games on a virtual wall. Enhancing the appearance of your exhibition booth.
Installing Portals :
Using portals, exhibitors can inform attendees of deals and events taking place at an expo. Exhibitors have a fantastic opportunity to deliver attendees customized messages and information with the use of portals. Your exhibition booth's visibility will improve as a result.
Product demonstration with AR technology :
Product display using augmented reality (AR) technology can give visitors and potential customers a more immersive experience at your expo stand. With the use of this technology, you may create an interactive experience by integrating digital visuals with the real world. When customers look at a product on the screen of their phone, it becomes an interesting, educational, and enjoyable experience. In this manner, your exhibition stand design is more captivating and helps to bring your brand to life.
Exciting Contests and Games :
People are excited by games and contests. Including them in your booth is a fantastic idea. A virtual wheel, game apps, the lucky winner, and quizzes are a few examples of games and competitions that might draw customers to your booth.

You can use games and contests and incorporate them into discussion forums and social media sites. It will benefit in the long run, increase brand awareness, and increase interest in your goods.

So these are The Modern technologies that can make your booth attractive! Masterminds offer you the complete exhibition related services from design to execution. Get in touch with us for your next exhibition.